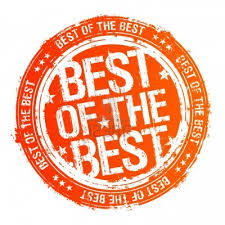 Whether you are taking your photographing skills to the next level or simply wanting to upgrade your old camera, there are a lot of great options available in 2015. There are cameras that are easier to use than ever before while offering features that you never would have considered possible in years past. Before you run out and buy the first camera you see, why not consider what others feel is the best camera available in 2015.
Point and Shoot Cameras
If you are hoping for a point and shoot camera vs a DSLR this year, you will find that Panasonic is the name to look at the hardest. Straight across the board they seem to gather 4-5 stars from both users and professionals who spend their lives trying out the newest items on the market. It really does not matter whether you are looking for a camera that is small enough to fit in your purse or one that is slightly larger.
The Panasonic Lumix TZ40 is a very compact camera with features and quality galore. It has a wide range zoom that is 20x and it has the ability to take 24mm wide angle shots. This enables you to take amazing photos of both single subjects and groups of people. It has image stabilization to eliminate the shaky hand as well as a very fast auto focus for moving targets. The battery life is great and there really isn't much you can say bad about it. If you want a larger zoom ability, you may want to consider the Panasonic DMC-ZS50.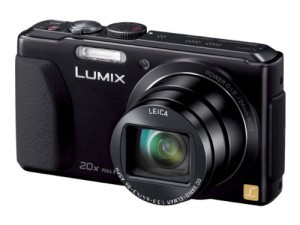 If you want a camera that is larger in your hand, the Panasonic FZ1000 should be the type of camera you look for. It is a bridge camera, but unlike other bridge cameras that sacrifice a tiny sensor for a large zoom, this one is reversed. It provides a larger sensor and slightly less zoom. It can work great even in low light settings. It is also very responsive and has the settings you would typically expect on a DSLR camera, minus the extra lenses.
Best DSLR
If you are upgrading to a camera that gives you more control, you will quickly discover that the one most people love the most this year is a Nikon. There are a variety of them available and each one will have its own unique features, but in DSLR, Nikon is the only way to go. However, most people do agree that the Nikon D5300 is the best way to go.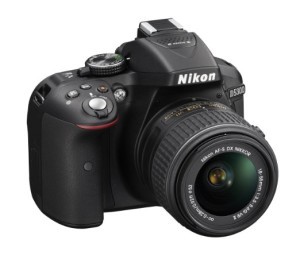 The D5300 is a camera that everyone says provides excellent photo quality, features that are usable and fun and more. It is very quick to snap photos and works well for both new photographers and veteran DSLR users. It can also take great videos with very clear sound. The main issues with it are that images may have a little noise and there is no autofocus.
Another good option is the Nikon D3200. It also has a great photo quality when taking pictures and videos. It has a long battery life and a variety of other features that will make it fun for you to use. There is also a guide mode built into it so that you can learn how to use a DSLR camera easier. Some say that it may be a little pricey for a beginner SLR camera, but most feel it is still reasonable considering all of its features.