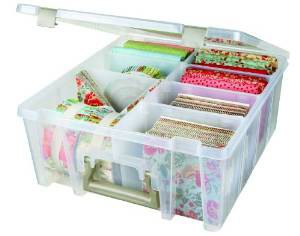 Do you have an artistic spirit, but not a whole lot of money to spend on your crafts? If so, it is only because you have not explored all of your options to the fullest. There are a million crafts that you and potentially your children can do, even if you do not have a whole lot of money to invest in creating them. Crafting on a dime can put all of your creativity to the test. What will you come up with?
Cheapest Crafts Possible
When it comes to crafting a lot of times it will take a small investment into something. However, you can use common everyday items to make things that are fun for kids and even beautiful for you. For instance, you may buy a spool of ribbon. Often this is relatively cheap, but the more you buy, the more crafts you can make using it.
With ribbon, you can take a can that you have emptied out, such as canned vegetables, put a little left over wrapping paper, a little construction paper, or plain white typing paper on it. Typing paper is fun because you, or your kids, can draw on it and create a one of a kind piece. Glue or tape it to the can and tie ribbons around it. Now you have a flower vase, a pencil holder for your desk, or a toothbrush holder for your bathroom. You get to choose your own price by creating your own. You can get as creative as you want to.
You can make piggy banks out of old coffee cans using the same ideas. Shoe boxes can become keepsake boxes with a little paper, tape, and ribbons. Contact paper is also another idea that may cost you a little bit of money, but may make it look more the way you want for it to. It will also eliminate the need for glue or tape.
More Money, More Fun
While still sticking to the budgeting crafts, you can invest a little in paint. Whatever type of paint that you want to use. You can mix colors and paint artwork on paper and then frame it, if you are a truly creative person. You can buy wood stain and redo old furniture. You can purchase a mirror from a dollar store and paint it to create a custom mirror. If you have a mirror at home, you can turn it into something new by doing this. You can also do photo frames the same way whether you buy them or renew an old one that you have.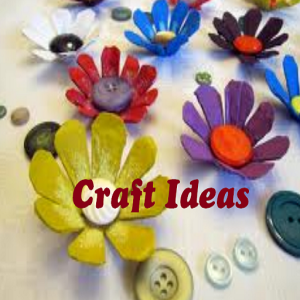 You can give your kids finger paint and an empty egg carton cut into squares where four eggs would sit and have them turn them into flowers. Those can then go into the vases you have made by using a straw as the stem.
Another way to make flowers is to use duct tape. Anymore there are a variety of colors available in duct tape. If you buy one roll for only a few dollars, you can create a vase of roses using tape, a straw, and a foam cup which you can also cover with tape. Duct tape can also be used for a large variety of other crafting projects, with just one small investment.
All Season Fun
Regardless of what season you are in, there are fun and easy crafts you can do that will not cost you a fortune. In the fall, you can decorate with leaves. These crafts may not last long, but even a framed leaf can be an interesting thing to have in your home. For other cost effective ideas, there are a million places to look on the internet. All you have to do is search for cheap and easy crafts to do for yourself and the kids. Are you feeling creative yet?